Super-fast WordPress Hosting
Give your WordPress
hosting superpowers
Get Started with Superfast WordPress Hosting from € 6,87 excl. VAT
Our Hosting specialists will be happy to assist you by phone.
Call us at: 072-7513406
No concessions,
only top quality
Discover Superfast WordPress Hosting without concessions in specifications at Hosting.NL. Always the same quality, regardless of cost. Well fair we think. Enjoy additional benefits with significant discounts for longer terms.
30 days money-back guarantee
30 days money-back guarantee
30 days money-back guarantee
NVMe is the newest and most advanced form of storage, with significantly faster read and write speeds when compared to regular storage types. After the rise of the HDD came the SSD and then NVMe storage appeared. NVMe storage is as much as 6 times faster than SSD storage.
5 mailboxes per website are included! Using email addresses under your own domain name enhances the professional look of your communications, which is crucial for building trust with your customers and creating a recognizable brand identity in the digital world.
You can use a free CDN with Superfast WordPress Hosting. A CDN is a Content Delivery Network, a system that delivers Web content through geographically distributed servers to speed up Web site load times.
You don't have to worry about data traffic because with us, data traffic is included and unlimited. This means your site will always run smoothly and quickly. Enjoy the freedom to grow your website without worrying about data traffic limitations.
We automatically install and renew the SSL certificate for your website free of charge, so that your visitors always connect through a secure connection, which not only protects their data but also ensures a reliable and safe online experience on your website.
PHP 7.4 to 8.2 is supported because of ongoing improvements and security updates. This set of PHP versions offers improved performance and new features, allowing developers to build more powerful and efficient Web applications.
The tools of
Superfast
WordPress Hosting

Manage your WordPress site with Plesk
Plesk's WordPress Toolkit offers powerful features for efficient management of your WordPress sites. It automates updates, provides daily backups to protect your data and provides staging environments for risk-free development and testing. This keeps your WordPress experience effortless, secure and optimized.

LiteSpeed Cache - WordPress plugin (included)
The LiteSpeed caching plugin improves website performance by providing LiteSpeed caching, file minimization (minify), and file merging (concatenation). This plugin works seamlessly with our servers, resulting in significantly faster load times and an optimized website experience.

Opportunities for Specialists
Our Superfast WordPress Hosting offers several access options, including SSH access, the WP-CLI and Git access for seamless version control and development. This allows you to maintain full control and flexibility over your WordPress website, including support for HTTP/2 and HTTP/3, helping to optimize your working environment.
Comparisons and benchmarks
Super-fast WordPress Hosting vs. Nginx and Apache
Supercharge your Core Web Vitals
Speed is critical for Core Web Vitals, which have a positive impact on your website's performance within Google. Faster load times result in an improved user experience and higher ranking in Google. Perhaps most importantly, this leads to increased conversions.
Time to First Byte (TTFB) is the time it takes for a Web server to send the first piece of information to a browser after a request. It is important for hosting because it affects overall server performance and Web page speed, which can affect user experience and search engine optimization.
LiteSpeed has better TTFB compared to Nginx, resulting in savings of 50 ms to 150 ms. Even 50 ms can make a significant difference in TTFB, as Google recommends having a TTFB of <300 ms.
Average Time To First Byte (TTFB) based on 3 best scores
Superfast WP Hosting (LiteSpeed)
LiteSpeed also the boss in Load Testing
Load testing, also known as a stress test, is a type of test where you generate a lot of traffic in a short period of time. This test helps determine how a Web server responds to high traffic loads or when one of your blog posts goes viral and there is a sudden overwhelming flow of visitors.
Research shows that LiteSpeed is the clear winner when it comes to processing multiple visitors per second compared to Nginx and Apache. LSCache conducted several tests with LiteSpeed Web Server, Nginx and Apache to assess how they load WordPress. LiteSpeed was a whopping 12 times faster than Nginx and surpassed Apache by a huge margin of 84 times! The best WordPress cache plugins were used for each server: LSCache for LiteSpeed, FastCGI Cache for Nginx and W3 Total Cache for Apache.
WordPress Performance in Load Testing
Superfast WP Hosting (LiteSpeed)
Your WordPress website deserves the best hosting
Hosting.NL is a leading organization within the hosting industry. We use the latest and most advanced equipment to provide our customers with speed, security and stability. Thanks to this commitment, we score 100% on internet.com and are ISO and NEN certified.
Modernize your online business with our Superfast WordPress Hosting. Enjoy a super fast website or webshop, free WordPress migration, optimal security and reliable customer service.
Also for a super fast web shop!
Built-in options are available for WooCommerce, allowing you to improve the performance of your shop.
Free relocation WordPress website
Hosted websites feature optimal protection thanks to Anti-DDOS, smart detection, daily scans, and easy access to backups.
Outstanding customer service
Need help from our
hosting specialists?
Need answers to an urgent question or help from our support now? Our hosting specialists are only too happy to assist you!
For the WordPress community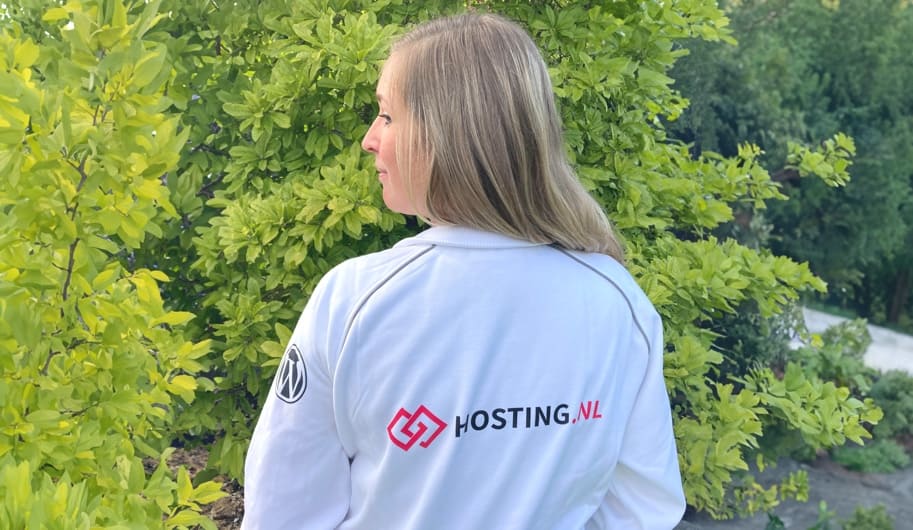 Proud sponsor WordCamp 2023
At Hosting.NL, we love WordPress. That is why we are a sponsor of WordCamp 2023, the largest WordPress event in the Netherlands to be held at Burgers' Zoo.
Frequently Asked Questions
Our Superfast WordPress Hosting is optimized for WordPress and uses the Litespeed Cache plug-in and server technology. This results in up to 12x faster WordPress experience than with our standard web hosting.
We welcome you as a customer. Therefore, the move is completely free of charge.
We are available Monday through Friday from 8:30 a.m. to 6 p.m. (excluding holidays).
We are happy to talk with you about your needs. Then we carefully review your current infrastructure and make you an offer. Learn more on our solutions for desks page.
Our Superfast WordPress Hosting is designed for easy management. You only need to be familiar with WordPress and installing a theme. The WordPress environment is already optimized with a plug-in that works instantly, so you don't need in-depth technical knowledge to get started.
Within one package, you can add one website under your main domain and one website under a subdomain. This allows you to manage both your main website and a staging website within the same package. If you order multiple packages, you can easily manage everything through one clear interface within Plesk.